---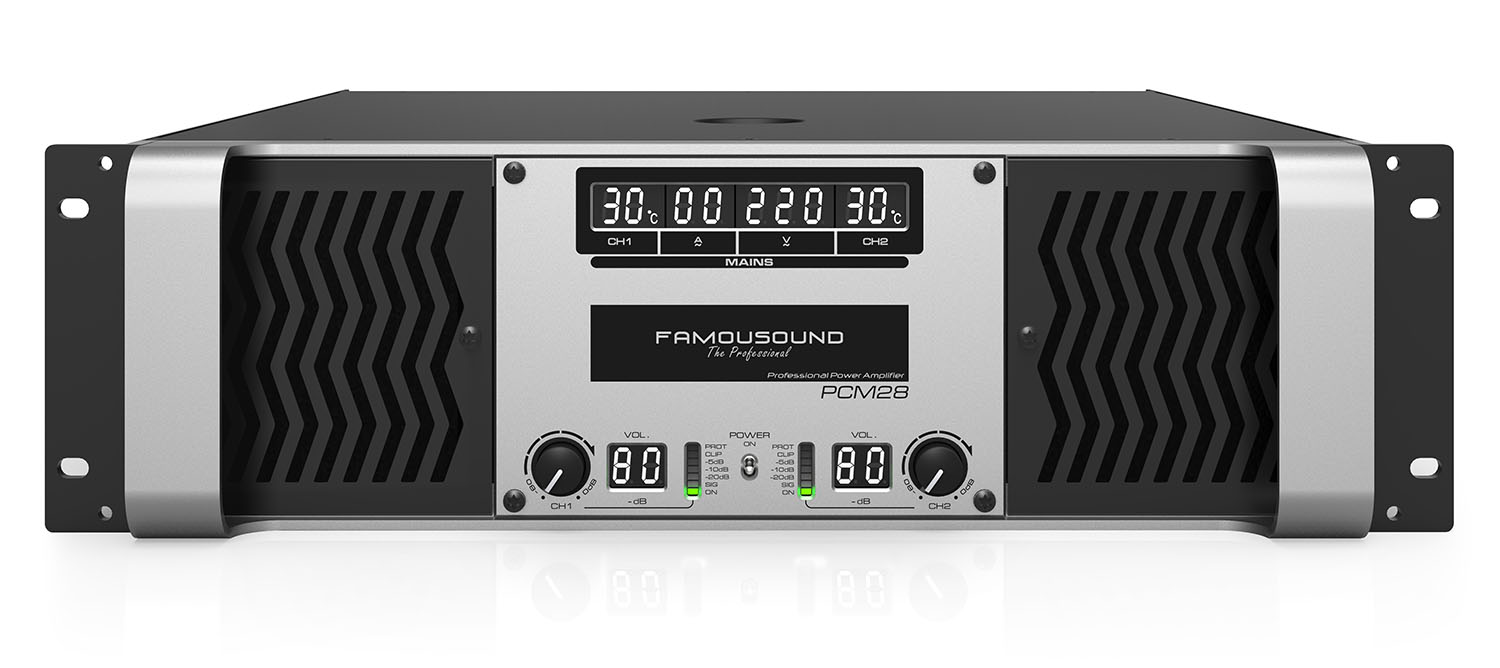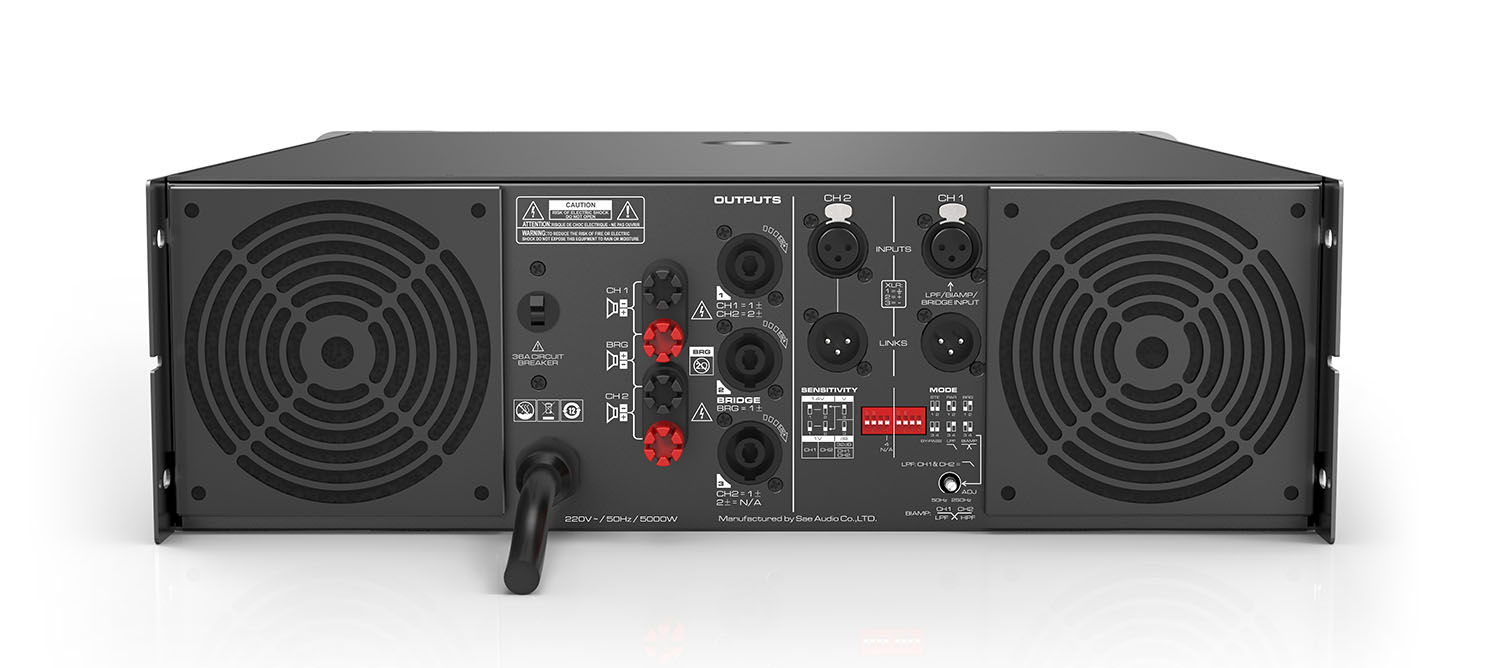 MEGA2500
MEGA2500 adopts the patent high efficiency Class I™ output stage circuit, which realizes the advantages of analog timbre and efficient power supply. The high-speed analog power supply with high-quality copper toroidal transformer as the core reduces the internal resistance of the power supply and improves the power density. MEGA2500 can operate at 8/4/2ohms stablely, output power can reach 2500W/4000W/5500W, built-in low-pass LPF and two-way X-OVER to provide customers with more flexible and practical functions and realize multi-purpose of one machine. MEGA2500 is the first digital display panel in the industry to display the volume, temperature, main voltage and main current status of power amplifier with digital tube, so that audio engineers can master real-time data at a longer distance to ensure the normal and safety state of the system.
FEATURES
■ Premium toroidal transformer power supply.
■ Class I™ power modules.
■ Strong power density, work stably at 2ohm.
■ Routing mode selector on the back panel (stereo/ bridge/ parallel}.
■ Input sensitivity selector on the back panel (32dB / 1.0v / 1.4v).
■ LPF/BIAMP switch selection on rear panel.
■ 3 groups of nixie tubes and 2 groups of level lights, convenient to monitor amplifier state in real time
■ Scan the QR code on rear panel, keep the electronic manul permanently.
■ Unique integrated shape of front panel and handle leads the trend of professional power amplifier appearance design
FEATURES
Model
MEGA2500
Output power: (AC 220V / 50Hz. ±10%, All channels driven output power, THD=1%)
8Ω Stereo Power*
2500W x2
4Ω Stereo Power*
4000W x2
2Ω Stereo Power*
5500W x2
8Ω Bridge Power*
8000W
4Ω Bridge Power*
11000W
Frequency Response
20Hz-20kHz(±0.5dB)
Total Harmonic Distortion
≤0.05%
Signal to noise ratio(A)
≥100dB
Input sensitivity
32dB/1V/1.4V
Input impedance(bal/unbal)
40kΩ/20kΩ
Voltage gain
45dB
Output circuitry
Class I™
Cooling
Air flow from front to rear
Product Dimension(mm)
W483xL514xH133
Packaging Dimension(mm)
W620xL595xH210
G.W.
38.5kg
MARK:
1、 *, The power is tested under the condition of 40ms burst, 1kHz sine wave and 1% THD.
2、SAE reserves the right to make any changes to the product specifications without prior notice. Final specifications to be found in the user manual.